The WALL-BOX EASY CHARGER is the entry-level, versatile and economical solution for anyone wishing to set up a safe charging point compatible with all current and future electric cars.
This car charging station complies with Mode 3 of the international IEC 61851-1 standard and is suitable for any type of electrical system and any place of installation (including premises subject to fire prevention and public places, as well as private places, garages, company car parks, etc.).
It is the recommended solution if you have several electric vehicles sharing the same charging system, or if you want to offer a charging service to your customers/employees/visitors (e.g. hotels, garages, company car parks, restaurants, sports centres, etc.).
The WALL-BOX EASY CHARGER is the suitable electric car charging station for every meter power level, as the power is easily adjustable during installation to the following different values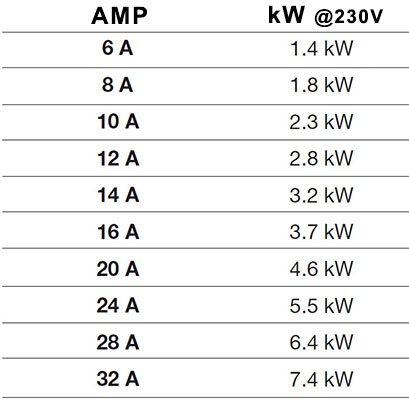 In addition, as required by IEC 61851, protection against direct current leakage currents exceeding 6mA is integrated in the charging station, so the earth leakage circuit breaker can be Type A (therefore for this charging wallbox the earth leakage circuit breaker Type B is not required).
This charging station model is easily installed on the wall, the installation is quick and can be carried out by any electrician (the wall-box is supplied fully assembled and tested, simply connect it to the existing electrical system via a standard terminal block inside).
The use of this charging station for electric cars guarantees maximum safety for users and vehicles, as the charging process is continuously monitored by the internal controller, which only starts charging if all safety checks are successful and immediately stops it if one of the safety conditions fails (e.g. damaged cable or insulation failure).
Optional ON/OFF key
The EASY CHARGER can be equipped with an ON/OFF key (accessory to be ordered - price € 70 excl. VAT), which is useful when the charging station is installed in a location that is accessible to third parties (e.g. apartment block garage) and you wish to prevent others from using the charging station.